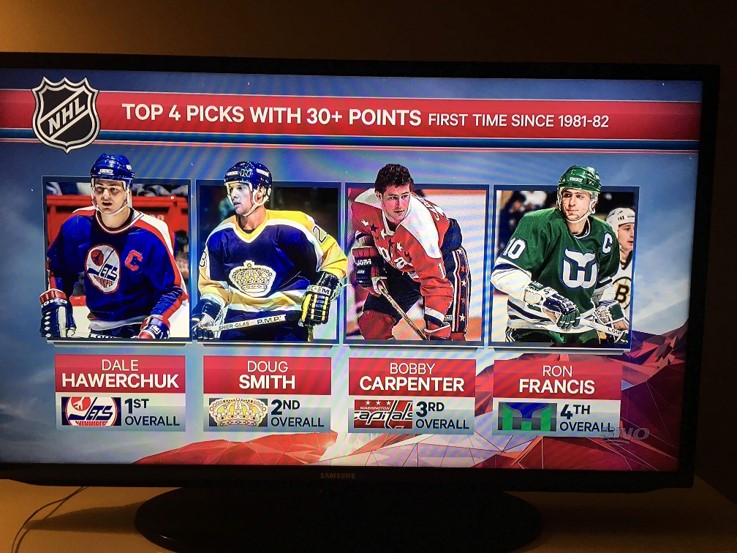 Award-winning author of 'The Trauma Code, Unlocking your Performance' & 'Thriving in Transition, How to Turn Adversity into the Opportunity of a Lifetime', Doug is a thought leader on the impact of trauma and change on human performance. Doug teaches that if you learn about and minimize the impact of emotional trauma, you can maximize your level of performance. (

The Trauma Course

)
Doug's clients are able to use this understanding and messaging for the benefit of their employees, the performance of their organizations, and their own personal well-being. 
An elite athlete and avid learner at 16 years, Doug played in the Ontario Hockey League as an "underage" and was the Winner of The OHL's Bobby Smith Award for Outstanding Academic Achievement. At 18 years, Doug was the NHL's 1st round draft choice of the Los Angeles Kings franchise. Chosen 2nd overall, he was the youngest player to have ever played for the LA Kings at that time. 
Doug played 607 professional games before a broken neck and high-level spinal cord injury ended his career. Doug understands the impact of trauma, the process of trauma recovery, and the rebuilding of personal performance because he has been there. 
TED x
How to Improve Mental Performance
How To Improve Mental Performance
Emmy Winning Talk Show 
"From Glory Days" hosted by Kurt David
The Impact, and Managing of Emotional trauma
As a child and during his teenage years, Doug was emotionally and physically groomed to become the first hockey player from the ODHA (Ottawa District Hockey Association) to make it to the NHL. 
At 16 years old, (underage) Doug was drafted into Major Junior "A" by the Ottawa 67's franchise. Two short years later, Doug was drafted into the NHL, 2nd choice overall 
Record Book – Rookie Year – Miracle on Manchester Game – The Biggest comeback in NHL Playoff History. After being down 5-0 after 2 periods against Wayne Gretzky and the Edmonton Oilers. Smith, at just 18, and the LA Kings came back to win 6-5 in overtime.
In professional hockey game #607, at age 29, Doug went full speed, headfirst into the end boards & shattering the 5th and 6th cervical vertebrae in his neck. He would later wake up in ICU, a quadriplegic. No arms, no legs, no bladder, no bowels. "For the first time in my life I was left with nothing but my thoughts". 
Doug Smith Performance Brand
Doug Smith Performance enables you to wake up to trauma

as a human condition and provides the

experientially acquired, universal and practical tools

necessary

to recognize the limiting beliefs

which hold you back from change and your own personal transformation
Doug Smith Performance offers a system of transformation that is memorable, practical, and universally applicable for all ages, stages and areas of human life. It is easy to implement and possible to sustain with manageable effort.
The information provided through Doug Smith Performance is cutting edge, real-world applicable and of useful interest to you emotionally, relationally and professionally. The resources used to formulate the outcomes are proven, validated, and field tested through repeatable and predictable outcomes.
Doug Smith Performance provides tangible and valuable tools to nurture your own nature and identify key performance indicators needed to transform your life or your business. Once you know better – you are bound to do better. Doug Smith Performance helps you engage the change like no other.
Do you have a question about Trauma or High Performance?
Understanding the impact of Emotional Trauma makes you better as a leader and as a person. The time is now!