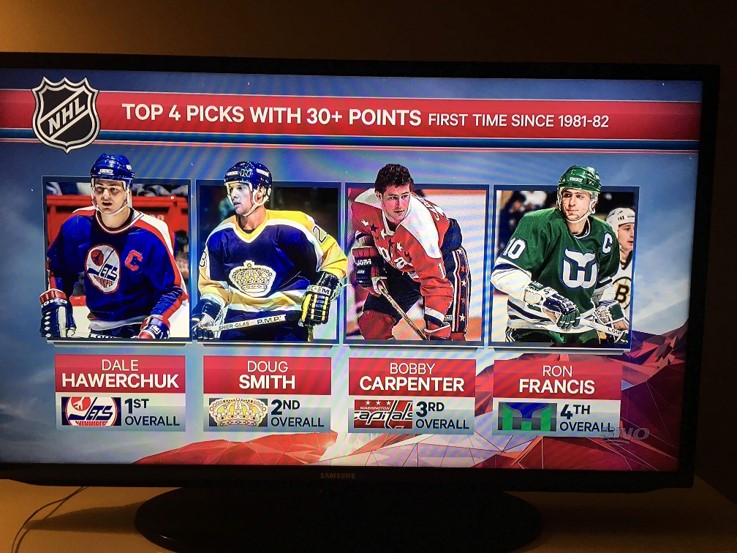 Doug Smith's Inspiring journey
Dissatisfaction is inherent in humans and we all suffer from trauma in life.  It is our ability to manage this dissatisfaction and trauma that sets us apart. Using a system to improve mental performance pays dividends.
This is my story about the achievement of high-performance, the devastating impact of emotional trauma and the rebuilding of self, a new profession and a prosperous life
I was born and raised in Ottawa, Canada and grew up on the shores of the Ottawa River in Ottawa's west end. After winning the Ontario Hockey League's "Bobby Smith Award for Academic Achievement" at 17. I was drafted 2nd overall into the NHL just weeks later.
Making the NHL team that rookie season would make me the youngest player to had ever played for the Los Angeles Kings at that time. I would be the only player on the Kings to play all regular season and all playoff games that year.
I would go onto play over 600 professional games before a high speed collision with the end boards shattered my spine into hundreds of pieces. With a young family and a brand new baby on the way, my career ended at age 29 in a split second.
Three surgeries later, I would wake up in the ICU, paralyzed from the chest down.
No bladder, no bowels, no arms, no legs.
This life-threatening impact began a 13 year journey to walk again, skate again, and develop the system that would enhance and support my recovery.
Remember, a better understanding of emotional trauma will protect you an enhance your performance.  
To receive a FREE copy of The Trauma Checklist and the Trauma Rule sheet go to:
Have a great day!
TED x
How to Improve Mental Performance
How To Improve Mental Performance
Emmy Winning Talk Show 
"From Glory Days" hosted by Kurt David
The Impact, and Managing of Emotional trauma
As a child and during his teenage years, Doug was emotionally and physically groomed to become the first hockey player from the ODHA (Ottawa District Hockey Association) to make it to the NHL. 
At 16 years old, (underage) Doug was drafted into Major Junior "A" by the Ottawa 67's franchise. Two short years later, Doug was drafted into the NHL, 2nd choice overall 
Record Book – Rookie Year – Miracle on Manchester Game – The Biggest comeback in NHL Playoff History. After being down 5-0 after 2 periods against Wayne Gretzky and the Edmonton Oilers. Smith, at just 18, and the LA Kings came back to win 6-5 in overtime.
In professional hockey game #607, at age 29, Doug went full speed, headfirst into the end boards & shattering the 5th and 6th cervical vertebrae in his neck. He would later wake up in ICU, a quadriplegic. No arms, no legs, no bladder, no bowels. "For the first time in my life I was left with nothing but my thoughts". 
Doug Smith Performance Brand
Doug Smith Performance enables you to wake up to trauma

as a human condition and provides the

experientially acquired, universal and practical tools

necessary

to recognize the limiting beliefs

which hold you back from change and your own personal transformation
Doug Smith Performance offers a system of transformation that is memorable, practical, and universally applicable for all ages, stages and areas of human life. It is easy to implement and possible to sustain with manageable effort.
The information provided through Doug Smith Performance is cutting edge, real-world applicable and of useful interest to you emotionally, relationally and professionally. The resources used to formulate the outcomes are proven, validated, and field tested through repeatable and predictable outcomes.
Doug Smith Performance provides tangible and valuable tools to nurture your own nature and identify key performance indicators needed to transform your life or your business. Once you know better – you are bound to do better. Doug Smith Performance helps you engage the change like no other.
Do you have a question about Trauma or High Performance?
Understanding the impact of Emotional Trauma makes you better as a leader and as a person. The time is now!